Games production and sale
Production of large format games is personalized, because we work with each client individually. Including the customer's name, logoeype or other identity in the game design, as well as agreeing on the desired size. To find out the prices for different games, please visit SHOP -> PRODUCTION.
Our offer includes the classic games Circus, Ludo, Checkers, Dominoes, Jenga, Cornhole and other large-format games. According to the customer's order, we also develop individual games, such as "Turaida Castle Fortification – Defense and Attack" or the large block puzzle of Krāslava Palace.

We cooperate with private clients, schools, kindergartens, municipalities, guest houses and other companies.
Order classic large format games or send your wishes and ideas, we will make special games just for you.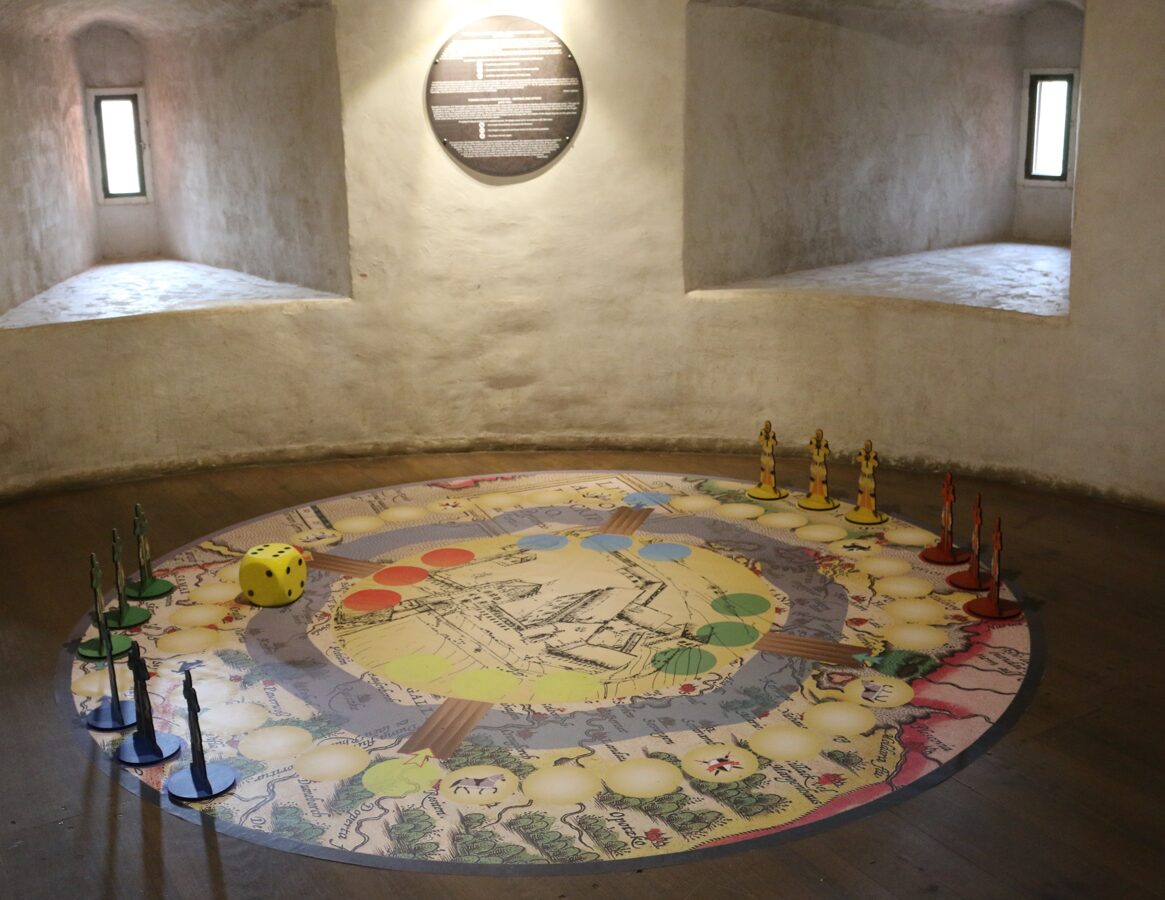 A new game has been developed for the Turaida Museum Reserve in accordance with the theme of the exhibition "Turaida Castle Fortress - Defense and Attack". A circular base has been made, as well as printed veneer knights have been created instead of the usual game cones.

Several large format games have been made for the needs of Kraslava Castle. A unique wooden block puzzle with children's drawings included, as well as a Memory Game, where you can enjoy the magic of the castle garden. And the usual checkers, but with personalized dice. As well as the Circus - in a new form, depicting the castle garden on the base and creating the game Golden Key of Kraslava Castle.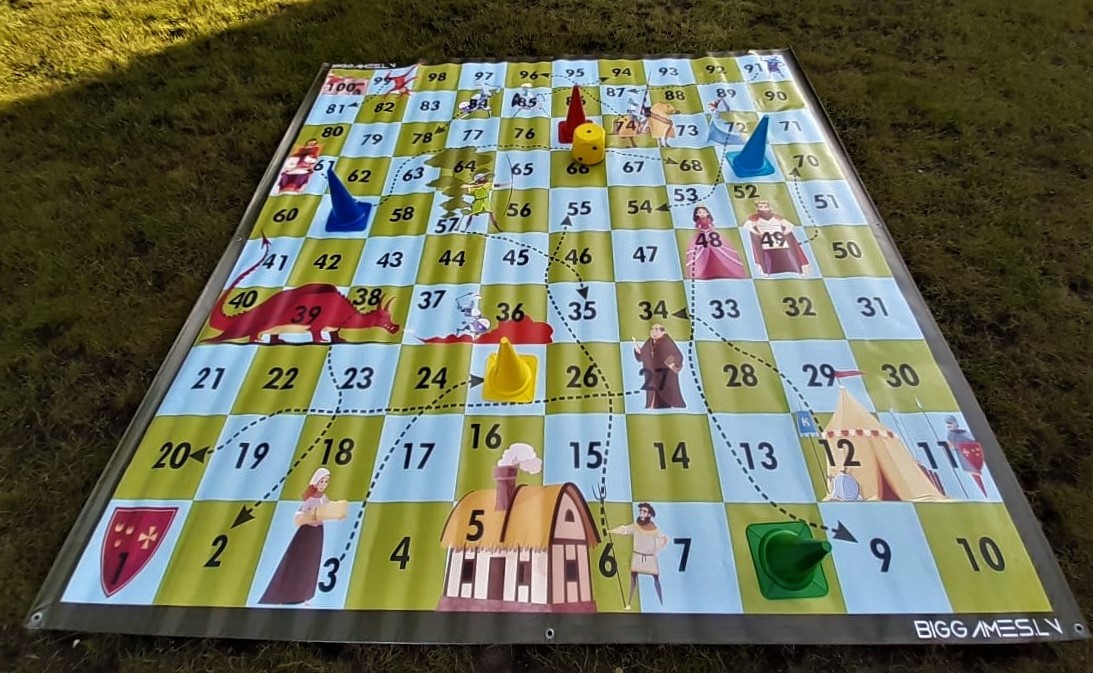 A personalized circus game with a Middle Ages theme.
Contact us by calling 26450906 or writing to [email protected].
We will work to make your holiday successfuly.